"For He shall give His angels charge
over you,
to keep you in all your ways."
~Psalm 91:11~
Colt Forrest Penny

January 23, 1983 - November 13, 2005
The Family of

Colt Forrest Penny

Welcome You To His Site.
This memorial website

has been created

to honor and share

in the memory of

our loved one.

Colt Forrest Penny

was 22 years, 9 months,

and 20 days old

when the Lord called him

home to His side.

Colt was born in Blair, Nebraska on

January 23, 1983,

he was the only son

and the youngest child

of Joel and Debbie Penny.

He passed away

from injuries sustained in a

single vehicle accident

that occurred while he was

on his way to his home

in Decatur, Nebraska

on November 13, 2005.

We will remember him forever.
Our beloved son was,

honest, kind, strong, beautiful,

loving, special, intelligent,

sweet, considerate, observant,

resourcefull, tidy, & mighty,

simple, down to earth,

personable, sensitive, patient,

smart, insightful, capable, loyal,

wise beyond his years.

Colt had an infectious laugh,

a brilliant mind and a smile for

everyone.

We love you with all our hearts,

You will always be our

"Son-Shine."
Colt's Baptism
BIRTHVERSE

Tuesday April 21, 2009
1 Peter 1:23 NIV

For you have been born again, not of
perishable seed, but of
Imperishable, through the living and
enduring work of God.

You are a child of God, His treasured
possession. He created you in
His own mage.
He chose the day for you to be born.
He has a plan and a purpose
for your life.
Cherish your Birthverse.

Birthverse consists of
366 verses chosen from
the 66 books of the Bible.
Each verse correlates the chapter and
verse with its month and day.
http://www.birthverse.com/mybirthverse.cfm
"The mention of my child's name

May bring tears to my eyes

But it never fails to bring

Music to my ears.

If you are really my friend,

Let me hear the beautiful music of

his name.

"Colt"

It soothes my broken heart

And sings to my soul."
Glory be
to the Father,
and to the Son,
and to the Holy Spirit.
As it was in the beginning,
is now,
and ever shall be,
world without end.
Amen
Once upon a time there was a child

ready to be born.

So one day he asked God:

They tell me you are sending me to earth

tomorrow but how am I going

to live there

being so small and helpless?

Among the many angels,

I chose one for you.

She will be waiting for you

and will take care of you.

But tell me, here in Heaven,

I don't do anything

else but sing and smile,

that's enough for me to be happy.

Your angel will sing for you and will
also smile for you every day.

And you will feel your angel's love

and be happy.

And how am I going to be able to

understand when people talk to me,

if I don't know the language

that men talk?

Your angel will tell you

the most beautiful

and sweet words you will ever hear,

and with much patience and care,

your angel will teach you

how to speak.

And what am I going to do

when I want to talk to you?

Your angel will place

your hands together

and will teach you how to pray.

I've heard that on earth

there are bad men.

Who will protect me?

Your angel will defend you

even if it means risking its life.

But I will always be sad because

I will not see you anymore.

Your angel will always talk to you about

me and will teach you the way

for you to come back to me,

even though I will always be

next to you.

At that moment there was much

peace in Heaven,

but voices from earth could

already be heard,

and the child in a hurry asked softly:

Oh God, if I am

about to leave now,

please tell me my angel's name.

Your angel's name is of no importance,

you will call your angel:

"Mommy"
Mother and Son
Deb and Colt
What is a Little Boy?

Between the innocence of babyhood
and the dignity of manhood
we find a delightful creature called
a boy.
Boys come in assorted sizes, weights and
colors, but all boys are the same.
Boys are found everywhere --
on top of, underneath, inside of,
climbing on, swinging from, running
around or jumping to.

Mothers love them, little girls hate them,
older brothers and sisters tolerate them,
adults ignore them and
Heaven protects them.

A boy is Truth with dirt on its face,
Beauty with a cut on its finger,
Wisdom with bubble gum in its hair
and the hope of the future
with a frog in its pocket.

When you want him to make a good

impression, his brain turns to jelly,
or else he becomes a savage,
sadistic jungle
creature bent on destroying the world.

A boy is a composite --
he has the appetite of

a horse, the digestion of a sword
swallower,

the energy of an atom bomb,
the curiosity of a cat,
the lungs of a dictator,
the shyness of a violet
and when he makes something,
he has five thumbs on each hand.

A boy is a magical creature --
you can lock him out of your workshop,
but you can't lock him out of your heart.
Might as well give up --
he is your captor, your jailer, your boss
and your master -- a freckled face,
pint size, cat chasing bundle of noise.

But when you come home at night

with only the shattered
pieces of your hopes
and dreams, he can mend them like new
with the two magic words,

"HI, DAD!"
Father and Son

Joe and Colt Penny
Our Father,
Who art in heaven,
Hallowed be Thy name.
They kingdom come;
Thy will be done
On earth as it is in Heaven.
Give us this day our daily bread;
And forgive us our trespasses,
As we forgive those who trespass
against us.
And lead us not into temptation,
But deliver us from evil.
Amen
And God Says

As long as there are stars in the sky,
And fish swim in the sea,
As long as Heaven and earth remain.
You will be loved by Me.

As long as grass grows on the earth,
And sand is by the sea,
As long as raindrops continue to fall,
You will be loved by Me.

As long as day turns into night,
And there is air to breathe,
As long as Heaven and earth remain,
You will be loved by me.
Louise P. Heckman
Hail Mary,
Full of grace;
The Lord is with thee;
Blessed art thou among women,
And
Blessed is the fruit of they womb,
Jesus.
Holy Mary,
Mother of God,
Pray for us sinners,
Now and at the hour of our death.
Amen
Dear Family ...

I am home in Heaven, dear ones; Oh, so happy
and so bright! There is a perfect joy and
beauty in this everlasting light. All the pain and
grief is over, Ever restless tossing passed; I am
now at peace forever, Safely home in Heaven
at last. Did you wonder I so calmly Trod the
valley of the shade? Oh! But Jesus love
illumined. Every dark and fearful glade. And he
came Himself to meet me in the way so hard to
tread; And with Jesus' arm to lean on, Could I
have one doubt or dread? Then you must not
grieve so sorely, for I love you dearly still;'
Try to look beyond earth's shadows, Pray and
trust our Father's Will. There is work still
waiting for you, So you must not idly stand; Do
it now while life remaineth - You shall rest in
Jesus' land. When that work is all completed,
He will gently call you Home; Oh the rapture of
that meeting, Oh the joy to see you come!

My love to you all ... waiting for you,
Colt
January's Angel

She holds love in her hands
Protects the world above
Watches over land

*
Her majesty revealed
Her strength within her wings
This beauty of the heavens
Harmoniously she sings

*
Winds to echo softly
The Philharmonic strings
She guards us and protects us
With strength from up above

*
She is standing in the wonder
Of God's devoted love
Chosen from all others
To protect us from afar

*
This angel great and mighty
She just blends within the stars
Look up at the power of
The beauty of the sky

*
See the colors she reveals
To every precious eye
A protector of the majesty
In everything she holds

*
The world it is her captured guest
Her heart will just unfold
January's angel
A joy from way above

*
Sends to you the compliment
Of God's eternal love.
~ Francine ~
"Death of a Child"

Sorry I didn't get to stay.
To laugh and run and play.
To be there by your side.
I'm sorry that I had to die.
God sent me down to be with you,
to make your loving heart anew.
To help you look up and see
Both God and me.

Mommy and Daddy, I wish I could stay.
Just like I heard each of you pray.
But, all the angels did cry
when they told me goodbye.

God didn't take me cause He's mad.
He didn't send me to make you sad.
But to give us each a chance to be
a love so precious .. don't you see?

Up here no trouble do I see
and the pretty angels sing to me.
The streets of gold is where I play
you'll come here too, mommy and daddy,
someday.

Until the day you join me here,
I'll love you mommy and daddy, dear.
Each breeze you feel and see,
brings love and a kiss from me.
Bereaved Parents Wish List

I wish my child hadn't died.
I wish I had him back.
I wish you wouldn't be afraid
to speak my child's name.

My child lived and was very important to me.
I need to hear that he was important to you also.
If I cry and get emotional when you talk about
my child, I wish you knew that it isn't because
you have hurt me.
My child's death is the cause of my tears.
You have talked about my child and you have
allowed me to share my grief.
I thank you for both.
Being a bereaved parent is not contagious,
so I wish you wouldn't shy away from me.
I need you now more than ever.
I need diversions, so I do want to hear about you,
but I also want you to hear about me.
I might be sad and I might cry,
but I wish you would let me talk about my child;
my favorite topic of the day.
I know that you think of and pray for me often.
I also know that my child's death pains you too.
I wish you would let me know these
things through a phone call,
a card or note, or a real big hug.
I wish you wouldn't expect my grief to be over.
These first years are traumatic for me,
but I wish you could understand that
my grief will never be over.
I will suffer the death of my child
until the day I die.
I am working hard in my recovery,
but I wish you could understand
that I will never fully recover.
I will always miss my child and I
will always grieve that he is gone.
I wish you wouldn't expect me
"not to think about it"
or "be happy".
Neither will happen for a very long time,
so don't frustrate yourself.
I don't want to have a "Pity party",
but I do wish you would let me grieve.
I must hurt before I can heal.
I wish you understood how my life has shattered.
I know it is miserable for you to be around me
when I'm feeling miserable.
Please be as patient with me as I am with you.
When I say, "I'm doing okay",
I wish you could understand
that I don't "feel" okay and that I struggle daily.
I wish you knew that all of the grief reactions
I'm having are very normal.
Depression, anger, hopelessness
and overwhelming sadness
are all to be expected.
So please excuse me when I'm quiet
and withdrawn or irritable and cranky.
Your advice to "take it one day at a time"
is excellent advice.
However, a day is too much and too fast
for me right now.
I wish you could understand
that I'm doing good to handle an hour at a time.
Please excuse me if I seem rude,
certainly not my intent.
Sometimes the world around me
goes too fast and I need to get off.
When I walk away,
I wish you would let me find
a quiet place to spend time alone.
I wish you understood that grief changes people.
When my child died,
a big part of me died with him.
I am not the same person I was
before my child died
and I will never be that person again.
I wish very much that you could understand
understand my loss and my grief.
But...
I pray daily that you will never understand.
Forever Changed

Can you see the change in me? It may
not be so obvious to you I participate in
family activities. I attend family
reunions.. I help plan holiday meals.

You tell me you're glad to see that I
don't cry anymore. But I do cry! When
everyone has gone - when it is safe- the
tears fall. I cry in privacy so my family
won't worry. I cry until I am exhausted
and can finally sleep. You tell me you
admire my strength and my positive
attitude.

But I am not strong, I feel that I have
lost control; and I panic when I think
about tomorrow.... next week.... next
year. I go about the routine of my job. I
complete my assigned tasks. I drink
coffee and smile.

You tell me you are glad to see I'm "over"
the death of my loved one. But I'm not
"over" it. If I get over it, I will be the
same as before my loved one died. I will
never be the same.

At times I think I am beginning to heal ,
but the pain of losing someone I loved so
much has left a permanent scar on my
heart. I visit my neighbors.

You tell me that you're glad to see I'm
holding up so well. But I'm not holding
up well. Sometimes I want to lock the
door and hide from the world. I spend
time with my friends. I seem calm and
collected. I smile when appropriate. You
tell me it's good to see me back to my "old
self" But I will never be back to my "old
self". Death and grief, have touched my
life....

and I am changed forever.
~Uknown~
Please feel free

and

comfortable enough

to leave a message in the

"Tributes & Condolences"

or

light a

"Memorial Candle".

If you can't find the words

at this time,

just leaveing your name

would be appreciated.
Everywhere

Please don't mourn for me I'm still here,
though you don't see I'm right by your
side each night and day
And within your heart I long to stay
My body is gone but I'm always near
I'm everything you feel, see or hear
My spirit is free, but I'll never depart
As long as you keep me
alive in your heart
I'll never wander out of your sight
I'm the brightest star
on a summer night
I'll never be beyond your reach
I'm the warm moist sand when you're
at the beach
I'm the colorful leaves
when fall comes around
And the pure white snow
that blankets the ground
I'm the beautiful flowers of which
you're so fond
The clear cool water in a quiet pond
I'm the first bright blossom
you'll see in spring
The first warm raindrop
that April will bring
I'm the first ray of light
when the sun starts to shine
And you'll see that the face
in the moon is mine
When you start thinking
there's no one to love you
You can talk to me
through the Lord above you
I'll whisper my answer
through the leaves on the trees
And you'll feel my presence
in the soft summer breeze
I'm the hot salty tears
that flow when you weep
And the beautiful dreams
that come while you sleep
I'm the smile you see
on a baby's face
Just look for me, I'm everyplace.
He Only Took My Hand

Last night while I was sleeping,
my son's voice I did hear

I opened my eyes and
looked in his room
But Colt didn't appear

He said:
"Mom you've got to listen,
you've got to understand
God didn't take me from you,
he only took my hand

When I called out in pain that night,
he instantly reached down,
took my hand and
pulled me gently to his side,
lifted me up and saved me
from all the misery and pain inside.
My body hurt so badly,
I could never be the same

My search is really over now
I've found happiness within,
all the answers to my empty dreams
and all that might have been

I love and miss you soooo very much,
I'll always be near by

My body's gone forever
But my spirit will never die
So you must go on now
and live one day at a time
Until we meet again

Just understand:

God didn't take me from you,
he only took my hand!!!!
~Unknown~
To You and Yours!!!
I felt an angel's presence

On the day you left my side:
A gentle touch upon my cheek,
To wipe the tears I cried.

I seemed to hear her whisper
"Your loved one's in God's care,
Just turn your eyes to Heaven
And know he's resting there."

Her presence brought me comfort;
It was as if she knew
My faith in God was tested,
On the day that I lost you.

The years have swiftly passed,
Yet still I sense her near,
And know, whatever comes my way,
She'll help me through each fear.

God never leaves us helpless
As along life's path we roam:
An angel always comes our way
To guide us gently home.
"I Wish For You..."

Comfort on difficult days,
Smiles when sadness intrudes,
Rainbows to follow the clouds,
Laughter to kiss your lips,
Sunsets to warm your heart,
Gentle hugs when spirits sag,
Friendships to brighten your being,
Beauty for your eyes to see,
Confidence for when you doubt,
Faith so that you can believe,
Courage to know yourself,
Patience to accept the truth,
And love to complete your life.
~ Brenda Hager ~
MY CHILD

On the day God took you

I thought that I would die

I wondered where the time went?

I asked alot of whys??

With people all around me

I felt alone inside

From all their words of comfort,

I couldn't seem to hide,

I thought I might be dreaming

That I'd wake and find you here,

I thought "This can't be happening."

As I wiped another tear.

On the day that you were laid to rest

My heart broke yet again,

I wondered if the pain would end,

But mostly, I wondered when??

It's hard to be without you,

At times the days seem long,

Sometimes I just sit crying,

When there's really nothing wrong.

I wish we'd had more time,

Before your life was done.

I hope your resting peacefully,

My precious child.
In time of sorrow...

May you see God's light on the path ahead
When the road you walk is dark.
May you always hear,
Even in your hour of sorrow,
The gentle singing of the lark.
When times are hard may hardness
Never turn your heart to stone.
May you always remember
When the shadows fall—
You do not walk alone.
23 January 1983

Your date of conception was on or about 2 May 1982 which was a Sunday.

You were born on a Sunday
under the astrological sign Aquarius.
Your Life path number is 9.

Life Path Compatibility:
You are most compatible with those with the Life Path numbers 3, 6 & 9.
You should get along well with those with the Life Path numbers 1 & 5.
You may or may not get along well with those with the Life Path numbers 2, 7 & 11.
You are least compatible with those with the Life Path numbers 4, 8 & 22.

The Julian calendar date of your birth is 2445357.5.
The golden number for 1983 is 8.

Golden Number:
A number showing the year of the lunar or Metonic cycle. It is reckoned from 1 to 19, and is so called from having formerly been written in the calendar in gold.

The epact number for 1983 is 16.

Epact Number:
The moon's age at the beginning of the calendar year, or the number of days by which the last new moon has preceded the beginning of the year.

The year 1983 was not a leap year.

Your birthday falls into the Chinese year beginning 1/25/1982 and ending 2/12/1983.
You were born in the Chinese year of the Dog.

Your Native American Zodiac sign is Otter; your plant is Fern.

You were born in the Egyptian month of Parmuthy, the fourth month of the season of Poret (Emergence - Fertile soil).

Your date of birth on the Hebrew calendar is 9 Shevat 5743.
Or if you were born after sundown then the date is 10 Shevat 5743.

The Mayan Calendar long count date of your birthday is 12.18.9.11.13 which is
12 baktun 18 katun 9 tun 11 uinal 13 kin

The Hijra (Islamic Calendar) date of your birth is Sunday, 8 Rabi'u'th-Thani 1403 (1403-4-8).

The date of Easter on your birth year was Sunday, 3 April 1983.
The date of Orthodox Easter on your birth year was Sunday, 8 May 1983.
The date of Ash Wednesday (the first day of Lent) on your birth year was Wednesday 16 February 1983.
The date of Whitsun (Pentecost Sunday) in the year of your birth was Sunday 22 May 1983.
The date of Whisuntide in the year of your birth was Sunday 29 May 1983.
The date of Rosh Hashanah in the year of your birth was Thursday, 8 September 1983.
The date of Passover in the year of your birth was Tuesday, 29 March 1983.
The date of Mardi Gras on your birth year was Tuesday 15 February 1983.

As of 1/31/2008 5:56:15 PM EST
You are 25 years old.
You are 300 months old.
You are 1,305 weeks old.
You are 9,139 days old.
You are 219,353 hours old.
You are 13,161,236 minutes old.
You are 789,674,175 seconds old.

Celebrities who share your birthday:
Tiffani-Amber Thiessen (1974)
Brendan Shanahan (1969)
Princess Caroline of Monaco (1957)
Dr. Laura Schlessinger (1947)
Rutger Hauer (1944)
Chita Rivera (1933)
Jeanne Moreau (1928)
Ernie Kovacs (1919)
Edouard Manet (1832)
John Hancock (1737)

Top songs of 1983
Every Breath You Take by Police
Billie Jean by Michael Jackson
Flashdance by Irene Cara
Say Say Say by Paul McCartney & Michael Jackson
All Night Long by Lionel Richie Total
Eclipse of the Heart by Bonnie Tyler
Down Under by Men at Work
Beat It by Michael Jackson
Islands In the Stream by Kenny Rogers & Dolly Parton Baby, Come to Me by Patti Austin & James Ingram

Your age is the equivalent of a dog that is 3.57690802348337 years old. (Life's just a big chewy bone for you!)

Your lucky day is Saturday.
Your lucky number is 4 & 8.
Your ruling planet(s) is Saturn & Uranus.
Your lucky dates are 1st, 10th, 19th, 28th.
Your opposition sign is Leo.
Your opposition number(s) is 1.

There are 358 days till your next birthday
on which your cake will have 26 candles.

Those 26 candles produce 26 BTUs,
or 6,552 calories of heat (that's only 6.5520 food Calories!) .
You can boil 2.97 US ounces of water with that many candles.

In 1983 there were approximately 3.6 million births in the US.
In 1983 the US population was approximately 226,545,805 people, 64.0 persons per square mile.
In 1983 in the US there were 2,444,000 marriages (10.5%) and 1,179,000 divorces (5%)
In 1983 in the US there were approximately 1,990,000 deaths (8.8 per 1000)
In the US a new person is born approximately every 8 seconds.
In the US one person dies approximately every 12 seconds.

In 1983 the population of Australia was approximately 15,483,496.
In 1983 there were approximately 242,570 births in Australia.
In 1983 in Australia there were approximately 114,860 marriages and 43,525 divorces.
In 1983 in Australia there were approximately 110,084 deaths.

Your birthstone is Garnet

The Mystical properties of Garnet
Garnet is used as a power stone
Some lists consider these stones to be your birthstone. (Birthstone lists come from Jewelers, Tibet, Ayurvedic Indian medicine, and other sources)

Emerald, Rose Quartz

Your birth tree is:
Elm Tree, the noble-mindedness
Pleasant shape, tasteful clothes, modest demands, tends not forgive mistakes, cheerful, likes to lead but not to obey, honest and faithful partner, tends to a know-all-attitude and making decisions for others, noble-minded, generous, good sense of humour, practical.

There are 329 days till Christmas 2008!
There are 342 days till Orthodox Christmas!

The moon's phase on the day you were
born was waxing gibbous.

Numerology Index

9 (9, 18/9, 27/9, 36/9)
The Life Path 9 suggests that you entered this plane with an abundance of dramatic feelings coupled with a strong sense of compassion and generosity. The key to the nature of a Life Path number 9 person is found in their humanitarian attitude. Even the very average of those with life path 9 possess extremely compassionate tendencies.

Usually this number produces an individual that is very trustworthy and honorable, and one unlikely to harbor any sort of prejudice. Obviously, this is a rather tall order, but you are, in fact, a person that feels very deeply for individuals less fortunate than yourself, and if you are in a position to help, you certainly will. The 9, being the highest of the single digit numbers, holds an elevated position in terms of responsibilities to mankind.

Material gains are not overly important, although the quality of some life path 9 people is such that they are materially rewarded in very significant ways. In this, however, the 9 Life Path is not apt to get rich since they are very generous, sometimes to a fault, and usually have an easy come, easy go attitude about money. The rare 9 life path has a totally selfless attitude, giving up of material possessions for the common good.

The 9 Life Path indicates you have a commanding presence. You have the ability to make friends very easily, as people are attracted to your magnetic, open personality. The term "hail-fellow" may have been coined to describe a 9 Life Path, as you may indeed be one of those who is generally upbeat and heartily friendly and congenial. You meet people easily and are quickly befriended because of your openness and amiable demeanor. Your genial ways often put you in the lead in whatever field of endeavor you pursue.

Relationships can be difficult for you because it is hard to strike a balance that will work effectively. If your partner is one sharing your giving attitudes, the relationship will be happy and lasting. On the other hand, if you choose a partner whose focus is on material issues, problems will arise quickly.

You tend to be quite sensitive, as you see the world with much feeling. The number 9's very deep understanding of life is sometimes manifested in the artistic and literary fields. If drama and acting is not your forte, it will surely be an area of great interest and potential. Likewise, you may be able to express your deep emotional feelings through painting, writing, music, or other art forms.

The purpose of life for those with a 9 life path is often of a philosophical nature. Judges, spiritual leaders, healers and educators frequently have much 9 energy. The number is less inclined to the competitive business environment and may find this a struggle.

As do all the life path numbers, the 9 has its negative side. Because of the demanding nature of the truly positive 9, many tend to fail in this category. It is not uncommon for persons with the 9 life path to fight the realities and challenges of purpose imposed here because selflessness is not an easy trait. You may have difficulty believing that giving and a lack of personal ambition can be satisfying. It must be realized and accepted that little long-term satisfaction and happiness is to be gained by rejecting the natural humanitarian inclinations of this path.

The moon's phase
on the day you were
born was waxing gibbous.

Sunday, January 23, 1983

Moon's age (days): 9
Distance (Earth radii): 58.83
Percent Illumination 70.07%
Ecliptic latitude (degrees): -3.09
Ecliptic longitude (degrees): 48.23

Colt Forrest Penny
There are 16 letters in your name.
Those 16 letters total to 81
There are 4 vowels and 12 consonants in your name.

What your first name means:English Male From the dark town. Diminutive of Colston: Unknown owner of property.

Your number is: 9

The characteristics of #9 are: Humanitarian, giving nature, selflessness, obligations, creative expression.

The expression or destiny for #9:
The expression that you exhibit is represented bythe number 9. Your talents center in humanistic interests and approaches. You like to help others as you were intended to be the 'big brother or big sister' type. You operate best when you follow your feelings and sense of compassion, and allow yourself to be sensitive to the needs of others. You work well with people, and have the potential to inspire. This suggests that you could successfully teach or counsel. Creative ability, imagination and artistic talent (often latent) of the highest order are present in this expression. It's possible that you're not using or developing all of these capabilities at this time. Some of your talents may have been used at an earlier time in your life, and some may still be latent. Be aware of your capabilities, so that you can make use of them at appropriate times.

If you are able to achieve the potential of your natural expression in this life, you are capable of much human understanding and have a lot to give to others. Your personal ambitions are likely to be maintained in a very positive perspective, never losing sight of an interest in people, and a sympathetic, tolerant, broad-minded and compassionate point of view. You are quite idealistic, and disappointed at the lack of perfection in the world. You have a strong awareness of your own feeling as well as those of others. Friendships, affection, and love are extremely important.

Undeveloped or ignored, the negative side of the 9 expression can be very selfish and self-centered. If you do not actively involve yourself with work that benefits others, you may tend to express just the opposite characteristics. It is your role to be very involved with other people and their needs, but it may be difficult for you achieve this role. Aloofness, lack of involvement, and a lack of sensitivity mark the low road of this expression.

Your Soul Urge number is: 22

A Soul Urge number of 22 means:
The Soul Urge of the master number 22 is very much that of the master builder. You would like to use your abilities in an important humanitarian undertaking, and have an innate desire is to express the significant power you feel in a concrete manner, as a builder, engineer, diplomat, etc. In some way you want to make a considerable contribution to the world.

The 22 gives a broad, universal outlook with a rather practical and common-sense approach. You have especially high intelligence, with an unusual perception and awareness. This number often denotes a high degree of diplomatic abilities and high ideals. You are a very capable person and you may possess special leadership abilities that you can and should develop. People respect you and recognize your superior foresight and vision.

The negative side of the 22 soul urge is a high degree of nervous energy and a tendency to be very dominating. It is unfortunate that all who possess the urge of 22 do not use its energies to the greatest advantage; but then it should be recognized that these energies are understandably the most difficult to focus and direct.

Your Inner Dream number is: 5

An Inner Dream number of 5 means:
You dream of being totally free and unrestrained by responsibility. Yoiu see yourself conversing and mingling with the natives in many nations, living for adventure and life experiences. You imagne what you might accomplished.
My other sites you may like to visit are:

http://josephdesrochers.memory-of.com/About.aspx
http://colt-penny.memory-of.com/about.aspx
http://toby-meister.memory-of.com/about.aspx
http://madison-foell.memory-of.com/About.aspx
http://mary-bates.memory-of.com/about.aspx
http://mariah-scott.memory-of.com/about.aspx
The moment that you died,

My heart split in two.

One side filled with memories.

The other died with you.

I often lay awake at night,

When the world is fast asleep.

And take a walk down memory lane,

With tears upon my cheeks,

Remembering you is easy,

I do it every day.

But missing you is heartache,

that never goes away.

I hold you tightly within my heart,

And there you will remain.

Life has gone on without you,

But never will be the same.
What My Child Has Taught Me

I've learned that you can keep going
long after you think you can't.
I've learned that learning to forgive
takes a lot of practice.
I've learned that friends can become
strangers, and strangers can become
friends.
I've learned that ignorance isn't an
excuse for the lack of compassion.
I've learned that some people will never,
ever - "get it".
I've learned that the community of
sorrow is the strongest of all.
I've learned that no matter how bad
your heart is broken the world doesn't
stop for your grief.
I've learned that your life can be
changed in a matter of minutes.
I've learned that the people you care
most about in life are taken from you
too soon.
I've learned that you should always
leave loved ones with loving words.
It may be the last time you see them.
I've learned that love isn't measured by
the amount of time you have with
someone.
I've learned that some sorrow is so deep
that it has no words. But so is love.
As your heart aches each day, look at
the stars as smiles from the many angels
that heaven holds. Thank you for
touching my heart, you will be
remembered in my prayers.
~Unknown~
You are the Angel who I cherish,

So dearly in this heart of mine;
The one who makes my day brighter,
By making my whole world shine.

During all the darkest moments,
When my skies turn cloudy and grey,
You're the one who touches my heart,
And makes everything seem okay.

I count my blessings that I have,
An Angel like you, so close at hand;
A friend who always watches over me,
Someone who can always understand.

If I need someone who I can turn to,
You are always right there beside me,
Giving so much of yourself each time,
To guide me to the light, so I can see.

We are all assigned a Guardian Angel,
And I'm so glad God chose you as mine;
He knew that whenever I needed His love,
You would be an Angel to me every time.
~ Author Unknown ~
Your Guardian Angel

When I have no one to turn to
and I am feeling kind of low
When there is no one here to talk to
and no where I really want to go
I search deep within myself
It is the love inside my heart
that let's me know
My Guardian Angels are there
Even though we are many miles apart
A smile then appears upon my face
and the sun begins to shine
I hear a voice, so soft and sweet
saying, "everything will be just fine"
It may seem that I am alone
but I am never by myself at all
Whenever I need my Angels near
All I have to do is call

Guardian Angels love is always true
on that you can always depend
He will always stand beside you
and will always be your friend
A guardian Angel
Who will guide what you do,
His heart filled with love
Sent to watch over you.
Let nothing trouble you~
Let nothing frighten you~
All things pass away.
GOD
Never changes.
Patience obtains all things
Nothing is lacking to him
who possesses GOD.
GOD
Along suffices.
The Carnation
represents fascination, affection, deep
love, distinction, happiness and fidelity.
AQUARIUS

Understanding yourself (and others)

When reading the personality description of your traits below, please keep in mind that the ones discussed here
are mainly indicative of the influence of your element, and the influence of your ruling planet.
The positions of the other celestial bodies at the very moment of your birth
could change, or temper them to a vast extent.
FIXED--Eleventh Sign of the Zodiac--
AIR SIGN

January 21 to Feburary 19
Your need for independence should not be neglected as it is essential that you develop and sustain the right lifestyle. In many ways you are the quiet, retiring person who prefers his or her privacy even though you have a reputation for being friendly, this is linked mainly to the fact that you always want to be helpful so anyone that needs it will be able to look to you. You will approach other peoples problems as you do your own, without emotion, logically and detached. As long as your views and privacy are respected you make a wonderful friend. Your positive traits are originality, idealism, plus you are independent and honest. The more often you allow yourself to express the positive side of your nature that is how often you will feel fulfilled and you will see your life as a wonderful adventure. You have the power to help people to overcome their problems and you are seen as a bright spot in many lives. When young you are usually leaders of your generation but you should try not to cling to youthful opinions and lose that forward looking nature to ultra-conservatism. Awareness of the problem will go far to combat it.
You rarely lose hope due to your positive and optimistic outlook on life even when life gets difficult. Aquarius is an air sign and you must realize that aquarians need air, both physically and metaphorical. You must also realize just how stubborn you can be and should try to counter the tendency. You must not let your originality become too perverse as then others will be embarrassed or seriously annoyed. The Aquarian independence can also make themselves very remote from others thereby causing the Aquarian some emotional problems. They often find it hard to let anyone into their lives; close emotional relationships for Aquarians are much more difficult than for any other sign. They find it hard to settle into and sustain one due to their powerful need for independence. Closeness for them means modifying their lifestyle and tolerating an invasion of their privacy, both material and psychological but when and if they do allow this to happen,(they do have a strong romantic streak), they will be very committed and true. Aquarian originality and the need to be different shows up early in childhood.
Deliberate Aquarius
Who gives to all a helping hand,
But bows her head to no command-
And higher laws doth understand?
Inventor, Genus, Superman-Aquarius!
Your color is TURQUOISE
Your metal is the bright ALUMINUM
Some Famous People Born in Aquarius
Ex-President: Ronald Reagan
Designer: Christian Dior
Preacher: Oral Roberts
Actor: Rutger Hauer
Actor: Tom Selleck
Actor: Paul Newman
Colt and Teddy
~Once upon a time~
Not so long ago
I met a special friend
Who always loved me so

Always was around for
Very special times
Knew that she would be there
Even through rough times

A very special friend
That always followed me
One that I will always love
With heart that you can see

She always will protect me
This very special friend
Now I know because of you
This story never ends.~
~ Francine ~© original 2001
Remember,
O most gracious Virgin Mary,
that never was it known
that anyone who fled to you for
your protection, implored your help
or sought your intercession,
was left unaided.
Inspired with this confidence,
I fly unto you,
O Virgin of virgins,
my Mother;
to you I come, before you I stand,
sinful and sorowful;
O Mother of the Word Incarnate,
despise not my petetions,
but in your mercy
hear and answer me.
Amen
I'm sending you this Angel

To keep you safe and warm
Just tuck her in your pocket
She'll keep you safe from harm.
This happy little Angel
Is meant just for you
She'll bring you love and happiness
In all you choose to do!
Gift Of Angels

May angels rest beside your door.
May you hear their voices sing.
May you feel their loving care for you.
May you hear their peace bells ring.

May angels always care for you
And not let you trip and fall.
May they bear you up on angel's wings.
May they keep you standing tall.

May they whisper wisdom in your ear.
May they touch you when you need.
May they remove from you
each trace of fear.
May they keep you from feeling greed.

May they fill you with their presence.
May they always stand besides you
And make you ever bold.
May they teach you what you need to know
About life here and hereafter.
May they fill you always with their love
And give you the gift of laughter.
Author Unknown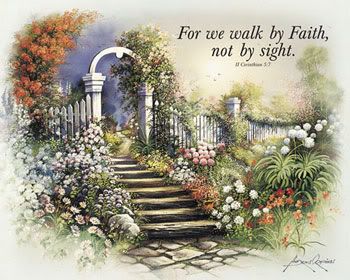 "PLEASE "
keep these
Angels and their families
in your prayers...


Thomas E. Parker

Arthur Semrau

Roland J. Clark
October 3, 1927 - March 19, 2007

Robinette A. Polly
February 17, 2007

Helen C. Sanders
December 30, 1916 - February 3, 2007

Kenny Clark
April 23, 1922 - January 18, 2007

Andrea Dee Saeger Wulf
July 2, 1965 - November 12, 2006

L. C. "Jody" Yandell
June 25, 1929 - November 9, 2006

Dan Tighe
May 24, 1916 - September 24, 2006

Betty Ropkin
September 2006

Steve Erwin
September 2006

Ruben Chicone
August 2, 1974 - July 29, 2006

Richard "Dick" N. Bartels
January 29, 1930 - July 1, 2006

Emilie Lindner
January 21, 1928 - June 4, 2006

Tyson Edward Weber Fergen
January 30, 2006 - April 13, 2006

August Pape
March 6, 1906 - April 3, 2005

Nolah Ava Bolli
August 2, 1918 - October 31, 2005

J. Eddie Connealy
Febuary 26, 1961 - December 22,

Amanda Semrau
December 11, 1915 - November 10, 2003

Carrol Dean Chew

Roy William Moninger, JR.
June 27, 1942 - August 15, 1998

Roy William Moninger, SR.
August 29, 1914 - January 3, 1986
Immaculate Heart of Mary
"Immaculate Heart of Mary,
Pray for us now
and
at the hour of our death."
Amen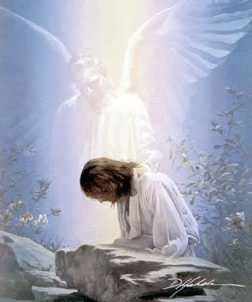 If you see anything on Colt's Site
that you would like to use on your own site,
Please feel free to do so.
God Bless,
Johnette
Special Angel's Always With You

Your special angel's always with you
For Jesus says it's so
Your angel is right near your heart
Everywhere you go

God sees and knows just how you are
His plan of love unfolds
While in His very loving hand
Your lovely hand He holds

Every moment He is guarding
His arms of love around you stay
He is with you in the tears and pain
Your angel never goes away

There is nowhere more precious,
you ever belong,
safe in the love of our Father God
Soft Whispers from
Derry's Heart Poems © 2008
heartwhispers@iinet.net.au
Poetry From The Heart
BOYS
Things I've learned from my boys:

A king size waterbed holds enough water to fill a 2000 sq. ft. house 4 inches deep.

If you spray hair spray on dust bunnies and run over them with roller blades, they can ignite.

A 3-year old Boy's voice is louder than 200 adults in a crowded restaurant.

If you hook a dog leash over a ceiling fan, the motor is not strong enough to rotate a 42 pound Boy wearing Batman underwear and a Superman cape. It is strong enough, however, if tied to a paint can, to spread paint on all four walls of a 20 x 20 ft. room.

You should not throw baseballs up when the ceiling fan is on. When using a ceiling fan as a bat, you have to throw the ball up a few times before you get a hit. A ceiling fan can hit a baseball a long way.

The glass in windows (even double-pane) doesn't stop a baseball hit by a ceiling fan.

When you hear the toilet flush and the words "uh oh", it's already too late.

Brake fluid mixed with Clorox makes smoke, and lots of it.

A six-year old Boy can start a fire with a flint rock even though a 36-year old man says they can only do it in the movies.

Certain Lego's will pass through the digestive tract of a 4-year old Boy.

Play dough and microwave should not be used in the same sentence.

Super glue is forever.

No matter how much Jell-O you put in a swimming pool you still can't walk on water.

Pool filters do not like Jell-O.

VCR's do not eject "PB &J" sandwiches even though TV commercials show they do.

Garbage bags do not make good parachutes.

Marbles in gas tanks make lots of noise when driving.

You probably DO NOT want to know what that odor is.

Always look in the oven before you turn it on; plastic toys do not like ovens.

The fire department in Austin, TX has a 5-minute response time.

The spin cycle on the washing machine does not make earthworms dizzy.

It will, however, make cats dizzy.

Cats throw up twice their body weight when dizzy.